April 25th, 2023
CinemaCon 2023: An Interview With Harkness Screens' Andrew Emmott
Harkness Screens, a global leader in cinema screen technology, are excited to showcase in Cinemacon 2023 its new myHarkness platform. The cloud-based platform aims to provide instant and informative data to assist customers with the selection of the best screen technology for their cinemas.
The Vice President of Sales at Harkness Screens, Andrew Emmott, revealed that the new platform was developed to meet the specific needs of customers, allowing them to access all support resources in one place. The myHarkness platform also features a series of Apps, including the Calculator, Modeller, and Planner, which help customers select the perfect screen for their cinema presentation.
With the launch of myHarkness, Harkness Screens is taking a significant step towards providing a comprehensive solution for screen technology needs in the cinema industry.
1) What inspired Harkness to develop the myHarkness platform, and what specific customer needs does it address?
AE: Harkness' ethos has always been customer centric and the new myHarkness platform is the latest step in this journey. We wanted to bring all our support resources into one place to provide instant and informative data regarding screen technology.
2) What are the tools available on the myHarkness platform, and how do they contribute to your customer's cinema screen design and specification?
AE: Many years ago, Harkness released a series of Apps to assist with screen selection. These have all been completely rebuilt as part of the new myHarkness release and include the Calculator, Modeller and Planner. These three Apps allow you to specify the perfect screen for the best presentation deliverable. The Apps incorporate latest screen data as well as the other cinema technologies of projector and 3D system. Correct screen selection will give the best presentation of course, but also help control costs upfront in purchasing of equipment and more importantly operationally and environmentally in managing energy consumption.
3) myHarkness offers cloud-based collaboration among users. What benefits does this offer?
AE: Once the auditorium design is complete and screen technology selected, the data can be shared with colleagues, partners as well as Harkness' technical team through the cloud-based software allowing for any last minute tweaks before moving to the next stage of ordering your bespoke screen.
4) What are the benefits of using myHarkness for cinema operators and other stakeholders in the industry?
AE: The resources on the platform help all stages of screen ownership, from recommendation and design to install and aftercare. The data held on myHarkness is kept up to date, so all stakeholders have easy and quick access to what they need when it's needed.
5) How do you see the myHarkness platform evolving in the future, and what new features or capabilities can users expect to see?
AE: myHarkness is designed in such a way that it will evolve overtime providing more functionality and the best resource for our customers. There are new features being worked on currently and the Harkness team are more than happy to receive feedback on how we can further help!
Scan this code

to learn more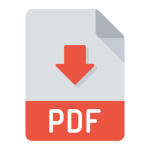 Click here to view Harkness Screens' Cinema Screen Portfolio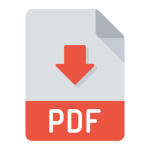 Click here to view our latest developments
About Harkness Screens
Harkness Screens™ is the world's leading screen technology company, specializing in the design and manufacture of projection screens and supporting technologies for cinema and live events. From single-screen independent theatres to large multiplexes and large format immersive theatre experiences or live events, Harkness supplies thousands of screens every year, helping provide outstanding presentation experiences to audiences around the world.
With global reach, Harkness is regarded as the world leader in cinema and has screens in more cinemas worldwide than any other manufacturer. With its industry leading 2D and 3D screen brands (Perlux HiWhite, Clarus XC, Precision White, Nova and Spectral) along with an innovative range of presentation monitoring tools (Qalif), digital surveying services and suite of cinema design and specification apps, Harkness continues to lead the way in screen technology for cinema.
Founded in 1929, Harkness has manufacturing facilities in the USA, UK, France, India and China, and combines unrivaled experience with the latest technology and production methods to provide innovative solutions to the company's key markets. For more information, visit the Harkness Screens web page at www.harkness-screens.com.