April 26th, 2023
CinemaCon 2023: An Interview With Harkness Screens' Laurent Espitalier
Harkness Screens, a global leader in cinema screen technology, are excited to showcase in Cinemacon 2023 its new Compact+ range with innovative Smart Flex technology. The Compact+ range addresses the challenges faced by cinemas globally by offering superior optical performance and unprecedented flexibility in a compact package, reducing shipping and installation costs by up to 85%.
Laurent Espitalier, Chief Technology Officer at Harkness Screens, stated that the secret behind Compact+ is the innovative Smart Flex technology, which combines an engineered hybrid nano/micro multi-flake structure with an advanced polymer matrix. This combination creates superb optical performance and incredible flexibility for the first time, allowing higher quality screens to be compactly packaged without creasing.
The launch of Compact+ demonstrates Harkness Screens' ongoing commitment to innovation and sustainability, providing a new solution that addresses the challenges facing the cinema industry. With the benefits of improved optical performance, unprecedented flexibility, reduced shipping and installation costs, and environmental sustainability, the Compact+ range is set to transform the cinema screen industry.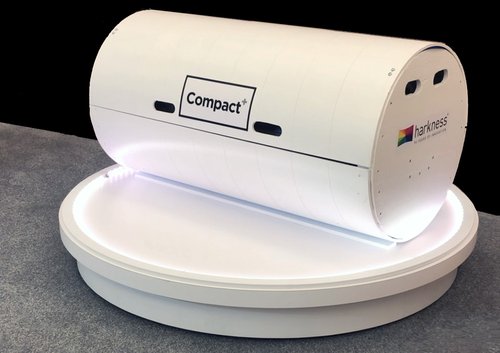 1) How does the Compact+ range differ from other Harkness screens?
LE: "The secret behind Compact+ is our innovative Smart Flex technology. An engineered hybrid nano/micro multi-flake structure combined with an advanced polymer matrix combines superb optical performance and fantastic flexibility for the very first time, allowing higher quality screens to be compactly packaged without creasing."
2) How does Compact+ address the issue of transportation costs, and what impact does this have on total cost of ownership?
LE: "As we recover from the pandemic, these remain challenging times for cinemas across the globe. Great things come in small packages – as you'll see with Compact+, with innovative Smart Flex technology offering all the optical benefits
of a Harkness screen, compactly packed to save up to 85% on shipping and installation."
3) In what ways does Compact+ offer environmental benefits, and how does this align with the values of your company?
LE: "The real benefit of Compact+ lies in its next generation packaging. Designed to meet international standards, it uses recycled materials with no steel included, and is fully recyclable. Compact+ screens enable cinema operators to benefit from reduced packaging and shipping costs and faster delivery times lowering the cost of new and replacement screens."
4) How does Compact+ compare to other products currently available on the market in terms of both performance and cost?
LE: "Installing a new screen can be problematic, particularly in cinemas with small lobby spaces or where corridors and fire exits have acute access points to the auditorium. Compact+ screens take away the need to unpack a screen in a big enough area and carry it to the auditorium, punch holes through walls or even ceilings, the packaging is designed to fit almost anywhere."
Scan this code

to learn more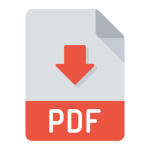 Click here to view Harkness Screens' Cinema Screen Portfolio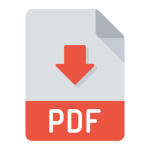 Click here to view our latest developments
About Harkness Screens
Harkness Screens™ is the world's leading screen technology company, specializing in the design and manufacture of projection screens and supporting technologies for cinema and live events. From single-screen independent theatres to large multiplexes and large format immersive theatre experiences or live events, Harkness supplies thousands of screens every year, helping provide outstanding presentation experiences to audiences around the world.
With global reach, Harkness is regarded as the world leader in cinema and has screens in more cinemas worldwide than any other manufacturer. With its industry leading 2D and 3D screen brands (Perlux HiWhite, Clarus XC, Precision White, Nova and Spectral) along with an innovative range of presentation monitoring tools (Qalif), digital surveying services and suite of cinema design and specification apps, Harkness continues to lead the way in screen technology for cinema.
Founded in 1929, Harkness has manufacturing facilities in the USA, UK, France, India and China, and combines unrivaled experience with the latest technology and production methods to provide innovative solutions to the company's key markets. For more information, visit the Harkness Screens web page at www.harkness-screens.com.