April 21st, 2023
CinemaCon 2023: An Interview With Harkness Screens' Anthony Kelly
Harkness Screens, a global leader in the development of screen technology, are excited to showcase in Cinemacon 2023 its IRIS optimization program, which is set to revolutionize the cinema experience for movie-goers in the USA.

With Harkness Screens' IRIS program, theater owners can provide their patrons with an optimized new screen and a powerful consumer marketing campaign that highlights the new and improved visual experience. Compared to other theater enhancements, the IRIS program is a relatively low-cost investment that is immediately seen as a great upgrade by patrons. It brings a premium experience to more theaters and more auditoriums in every theater. 
Additionally, the new Iris Optimized screen choice can reduce the power needed to operate the projector, which is better for the environment.
In an exclusive interview with Harkness.co, Harkness Screens SVP Sales & Marketing, Anthony Kelly, discussed the numerous benefits of the IRIS program for theater owners and their patrons.
1. What are the benefits of IRIS optimization for theater owners in the USA?
AK: Independent Market Research shows how the quality of the image on a screen makes a big impact on the audience's enjoyment of a movie and their likelihood of visiting a theatre more often. The Iris Program uniquely brings together a package for theatre owners of an optimized new screen with a powerful consumer marketing campaign, so that patrons are fully aware of the new and better visual experience for any movie. Compared to the cost of many theatre enhancements, it is a relatively low-cost investment and immediately seen as a great upgrade by patrons. It brings a premium experience to more theatres and more auditoriums in every theatre. And as importantly for the environment, it will show Theatre-owners and their patrons how much energy will be saved because the new Iris Optimized screen choice can reduce the power needed to operate the projector in each and every year. 
2. Can you explain in more detail how IRIS optimization improves picture quality in a theater?
AK: Harkness and our Integrator Partners utilize the Harkness proprietary range of luminance and color measuring devices and screen design Apps. This combination for the first time allows theatre owners to see what the image and brightness on their new screen will look like in 3D and animated models. Even more, this can be assessed from every seat in the house and in any auditorium configuration. It enables the assessment of any combination of projectors with Harkness' range of screens, and even models this over the full life-span of any projector. So, at the end of the day, it shows the very best options for theatre owners to ensure an amazing and dramatically improved image is experienced by every movie-goer. 
3. Are there any challenges to implementing IRIS optimization, such as increased costs or technical difficulties?
AK: It's powerful but simply delivered through the combination of Harkness' technology and Integrator Partner's 's expertise, providing a clear solution rather than a technical headache. And the marketing package is easy to implement, centering on the theme of "New at this cinema, the world's most advanced movie screen' ; it includes a full social media deck, in-theatre posters and a dramatic pre-show reel. That makes it a high impact but uncomplicated way for Iris Theatres to make sure all their patrons, and their potential patrons, know that this is the place to watch their movies. After the challenges of recent years, we are confident more and more theatre owners will join our existing Iris Cinemas in seeing that the cost of that complete package is a great, affordable and rewarding investment that delivers a big step forward.
For more information on the Iris Program and how it can benefit your theatre, visit Harkness Screens website or scan the QR code below.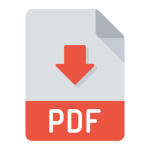 Click here to view Harkness Screens' Cinema Screen Portfolio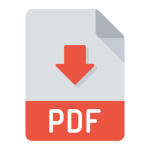 Click here to view our latest developments
About Harkness Screens
Harkness Screens™ is the world's leading screen technology company, specializing in the design and manufacture of projection screens and supporting technologies for cinema and live events. From single-screen independent theatres to large multiplexes and large format immersive theatre experiences or live events, Harkness supplies thousands of screens every year, helping provide outstanding presentation experiences to audiences around the world.
With global reach, Harkness is regarded as the world leader in cinema and has screens in more cinemas worldwide than any other manufacturer. With its industry leading 2D and 3D screen brands (Perlux HiWhite, Clarus XC, Precision White, Nova and Spectral) along with an innovative range of presentation monitoring tools (Qalif), digital surveying services and suite of cinema design and specification apps, Harkness continues to lead the way in screen technology for cinema. 
Founded in 1929, Harkness has manufacturing facilities in the USA, UK, France, India and China, and combines unrivaled experience with the latest technology and production methods to provide innovative solutions to the company's key markets. For more information, visit the Harkness Screens web page at www.harkness-screens.com.